Prof. Dr. Banu Baybars Hawks
Head of Department
Welcome to the Department of Public Relations and Information at Kadir Has University
New generation PR professionals graduate from this department…
Description of the Field:
Public Relations is the management of the communication processes of individuals, organizations, and corporations targeting the general public and media. PR expertise is highly valued in our age, which is often labeled as the age of communication, information, and media. PR provides an integrated approach to communication which is essential in our world of ever-changing communication platforms, and advances in communication technologies and methods.
Alumni Profile:
As KHAS Public Relations and Information department, we raise individuals who can design and execute communication campaigns through a proper analysis of the relationships between organizations, stakeholders, and target audiences. Our graduates successfully carry out the responsibility of a new age PR professional with the help of their academic training, analytic thinking and problem solving skills.
Why Khas Public Relations ?
With our esteemed department composed of vibrant scholars who have completed their graduate studies in internationally acclaimed institutions and of experts from the PR industry, we help our students gain the academic skills necessary for an integrated approach to communication and also provide them the opportunity to specialize in the subfields of PR according to their interests. Through effective advising, students are directed towards Corporate Communications or Political Communication tracks to get expertise in one of these subfields. Upon graduation, students receive a certificate of expertise in addition to their diplomas.
If students do not prefer to choose either field, they can take elective courses from a third pool of courses and complete a unified PR program.
Additionally, students can enroll in minor and double-major programs to expand their area of expertise.
In short, new era communication specialists required by the developing, changing, and updated  world of public relations graduate from our department.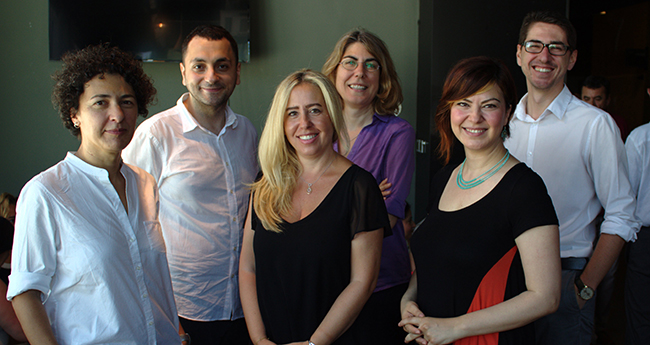 Relations with the sector
We closely monitor the needs of and opportunities in the industry through our long-term relations with civil society organizations and PR agencies which our full-time and part-time faculty work or consult for. We support our students on the job market with our close partnerships with the Reputation Management Institute of Turkey and the Public Relations Association of Turkey. We organize events to connect our students with prominent figures from the industry.
Study Abroad Opportunities
In addition to numerous Erasmus student exchange agreements with universities all around Europe, we have a dual-degree agreement with Coventry University in the UK. According to our agreement, students who study their final year at this university will graduate with two diplomas.
Career  Opportunities:
Our department renews itself constantly based on the state of PR in the world and new disciplinary developments, reflecting these global changes in our curriculum. Our alumni can find job opportunities as researchers, project managers, directors, and communication specialists in;
PR and Advertising agencies,
Corporate communication and marketing departments of corporations operating in a variety of industries,
Civil society organizations,
Political organizations and institutions,
Public sector,
Media industry.
Additionally, our alumni have the opportunity to enroll in our Corporate Communication and PR graduate program designed as an extension of our undergraduate program as well as other communication related graduate programs at our university.
Contact
Phone: 0212 533 65 32 / 1501 
Fax: 0212 532 06 45 
E-posta: Ayfer Vatansever (Fakülte Sekreteri)