TÜBİTAK 2559 Project Postgraduate Scholarship Announcement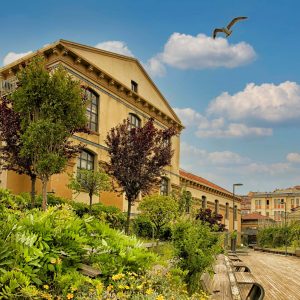 We are looking for a postgraduate student to join the project titled "TV Series: A Comparative Perspective: From Geopolitics to Geocriticism Serbia and Turkey" supported by TÜBİTAK 2559-TÜBİTAK MOESTD (Serbia Ministry of Education, Science, and Technological Development) Bilateral Cooperation Call. It is expected that the doctoral student will join the project on September 1, 2022, and work on the project for 11 months.
The project examines the geopolitics of the Balkan region and the geopolitical relations of Serbia and Turkey. Serbia and Turkey, which have common geographies, histories, and cultures in the Balkans, will be discussed on the basis of the emotions in the TV series and the references to real and imaginary places read through these emotions. The project focuses on the comparative analysis of four series pairs from Turkey and Serbia. In both countries, the national and cultural imagination that is constructed, changed and transmitted through series, and its reception; national and transnational identities, representation of the past and everyday life; how geopolitics works in TV series will be examined through the concept of geocriticism.
The doctoral stipend will be selected among candidates who are preferably Communication Sciences program students, with a background in social sciences and the ability to work with an interdisciplinary approach.
Since the stipend project assistant will take an active role in the focus group work, data analysis, and in-depth interviews with the sector, candidates with knowledge or experience of these methods will be preferred.
The doctoral student who will work on the project will be expected;
Have interest and knowledge about television series, willing to do the thesis in this field,
Have English proficiency at a level to write academic articles in line with the expectation of the project in this field,
Have experience in archiving the project process, following the budget, and preparing project reports,
Have proficiency in MS Office, basic computer and preferably data analysis software,
Have organizational communication skills at a level to coordinate the process of two international research teams.
The candidate should reside in Istanbul to continue full-time work.
The doctoral student who will take part in the project will be paid a total of 10.500 TL/monthly scholarship (TÜBİTAK scholarship fee of 7.500 TL, and a contribution for KHAS students from Kadir Has University of 3.000 TL). These fees are valid for students who do not work in any institution and differ for working students.
Detailed information about the project can be found at https://tsts.khas.edu.tr/.
Candidates should send their English CV, letter of intent, and level of English to Fatma Memici (20161305003@stu.khas.edu.tr) until 12 September 2022, 17:00.